Homescreen
After you have logged in, you will see the following view. Not all options are active for every user.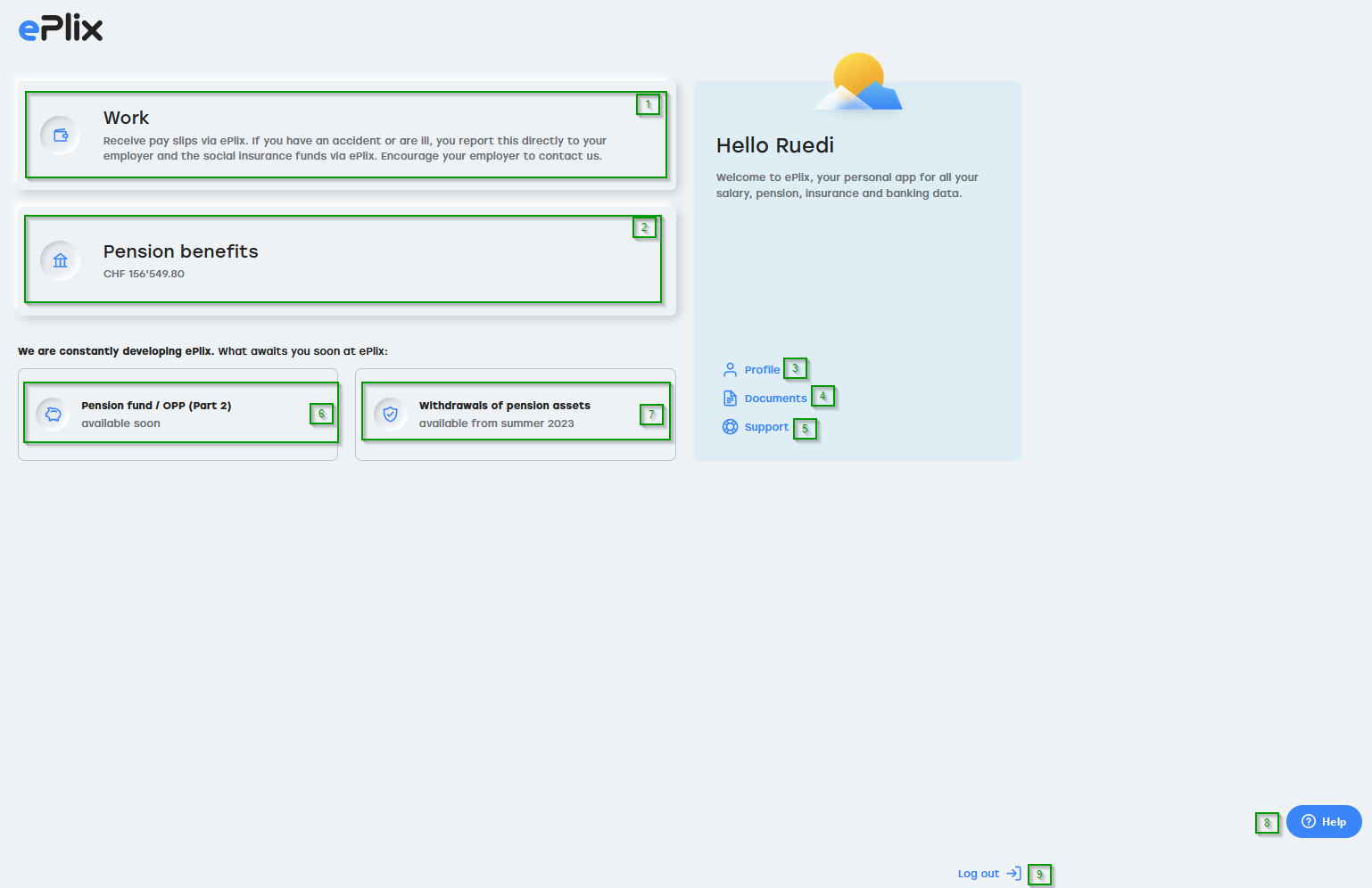 1. Work: If your employer provides the information via Eplix, you will find your salary statement and absence notification option here.
2. Pension benefits: If your employer uses Tellco for BVG, you will find your overview of BVG pension plans here and you have the option of setting up a vested benefits account and a 3a account.
3. Profile: Here you can find and modify your personal data.
4. Documents: Here you will find the documents belonging to your profile.
5. Support: Here you will find the help centre and the possibility to contact the support.
6. Development outlook: Here you can see future functions.
7. Development outlook: Here you can see future functions.
8. Help: Chatbot that can help you with questions.
9. Logout: Here you can leave the application and log out.
Menu
If you click on the area 1. or 2. you will get to the respective thematic overview. And on the left you will find the menu. This is briefly explained here.

a. Overview: Back to the overview, as after login.
b. Work: Work-related view (wage statement, absence messages) (not active for all users).
c. Pension plan: pension plan 3a, pension fund / BVG, vested benefits solution
d. Bank: tba
e. Insurance: tba.
3. see section above 3.
4. see section above 4.
5. See section above 5.
Quick access

At Quick access (A) you will find documents that are often needed.
B. Tax documents of your pension benefits.
C. Pension certificate.