1. Go to "Open ePlix" at the top right of the page.

2. Click on "Forgotten password."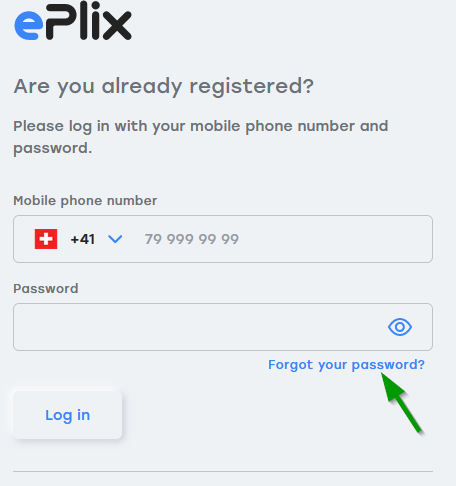 3. Enter your mobile phone number in the highlighted field and klick "reset".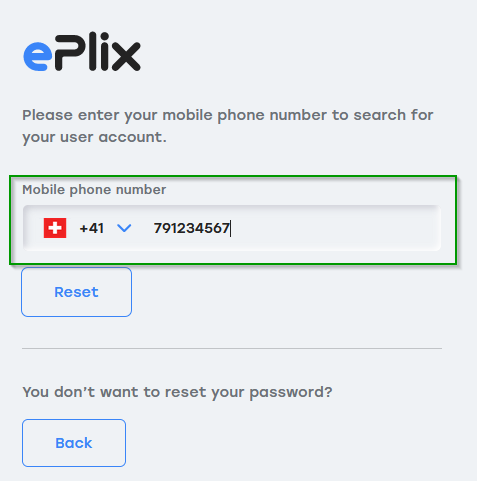 4. Enter the verification code that was sent to your number and click "next".
If you have not received a verification code, you can request a new one, we have highlighted this link here in yellow.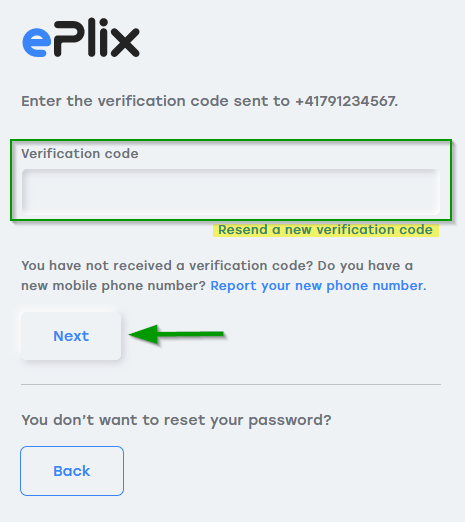 5. Choose a new password and click on "confirm new password".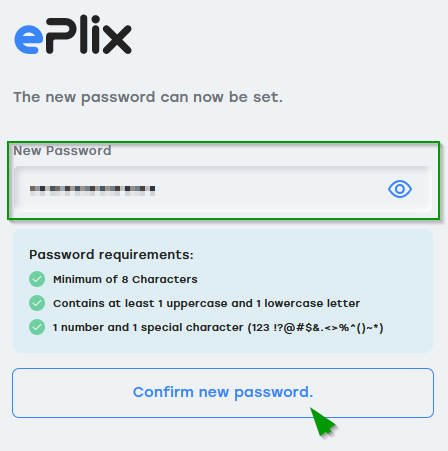 6. You will then be taken to the login screen and you can log in as usual.