In the portfolio under documents you will find the corresponding PDF document under "other forms".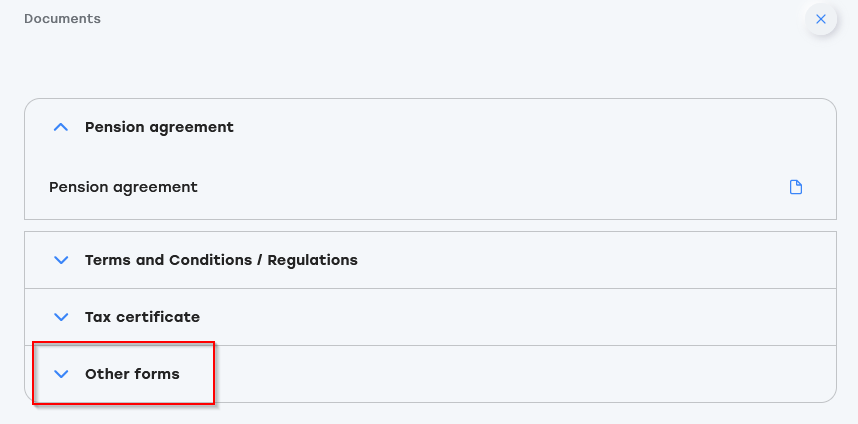 Please send us the completed original form by mail including the necessary additional documents (described in the form). Copies of the additional documents are sufficient.
For payout below CHF 300,000 (vested benefits or pillar 3a), all documents can be sent or uploaded digitally via e-mail.
Important note : for married persons, the payment form must also be signed by the spouse and the signatures must be authenticated.